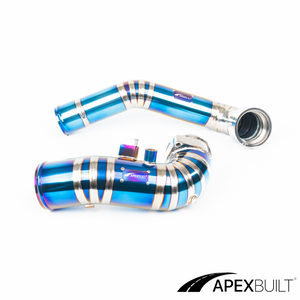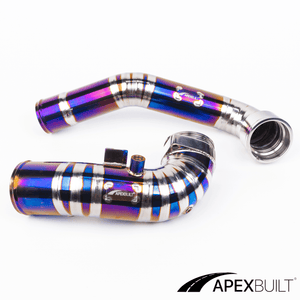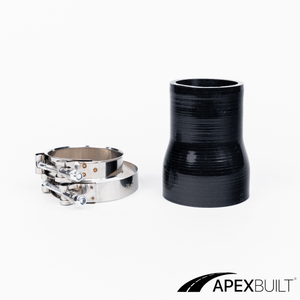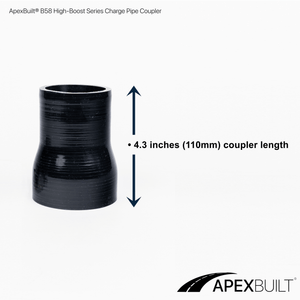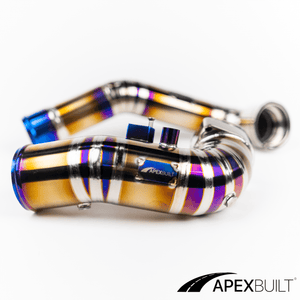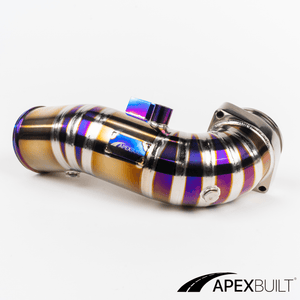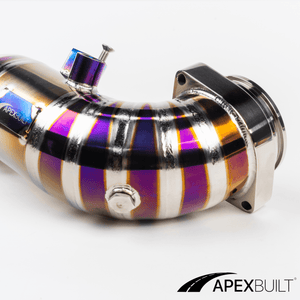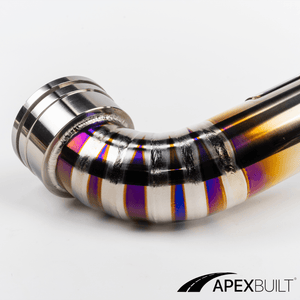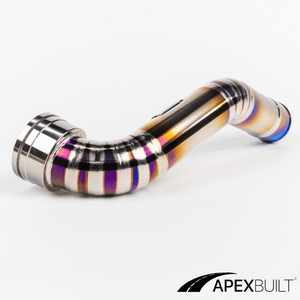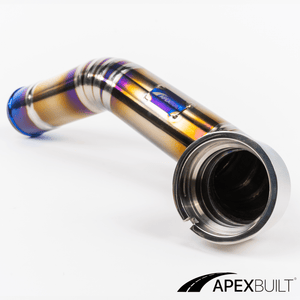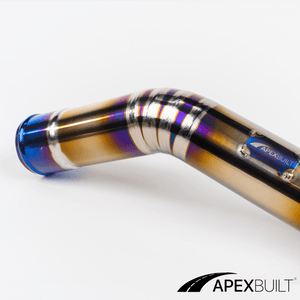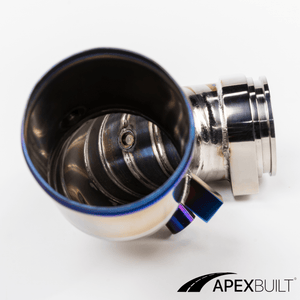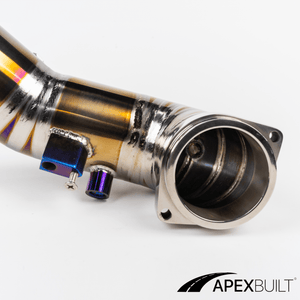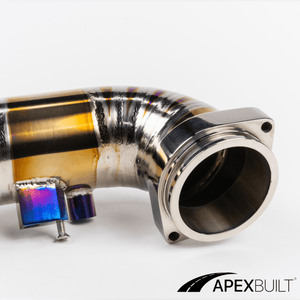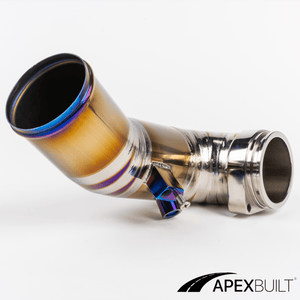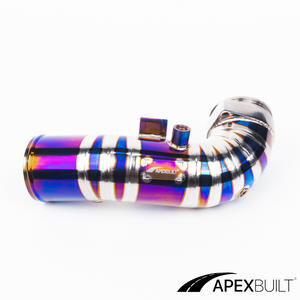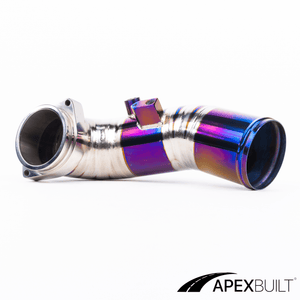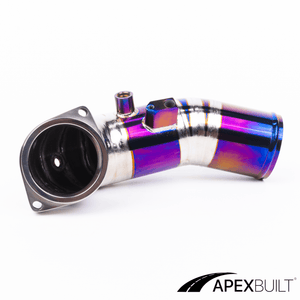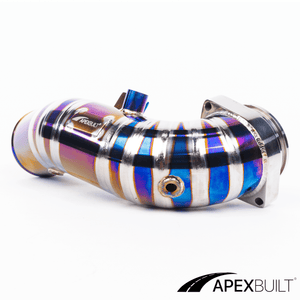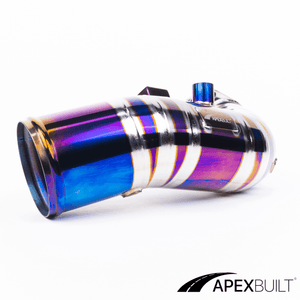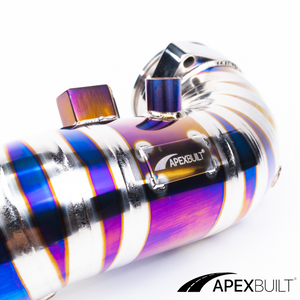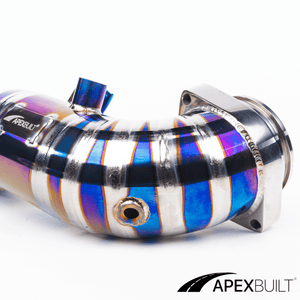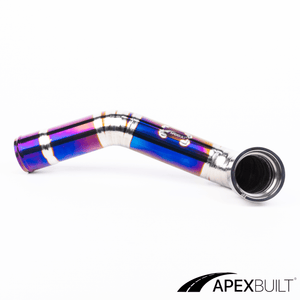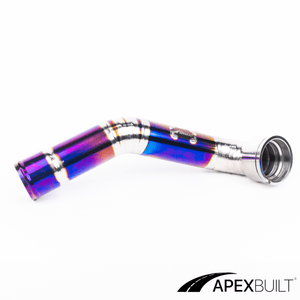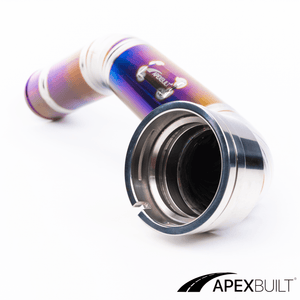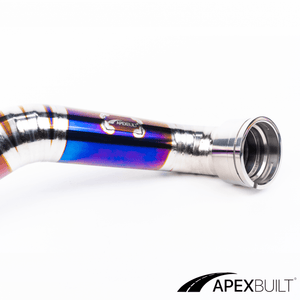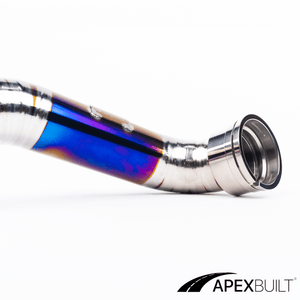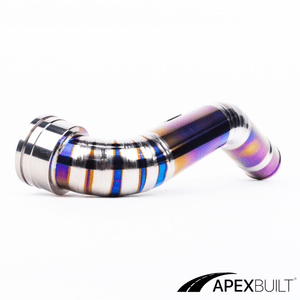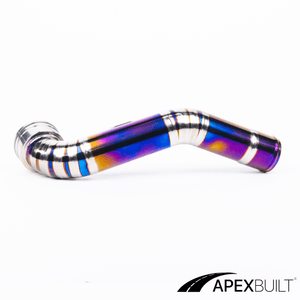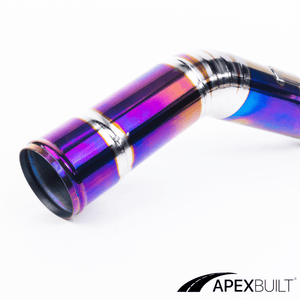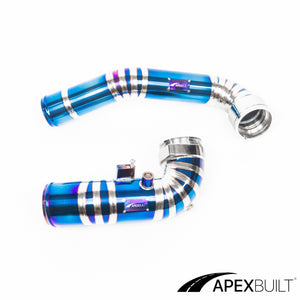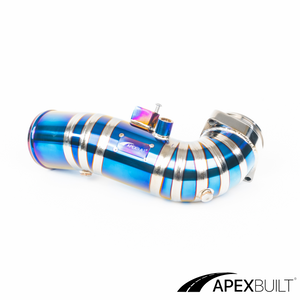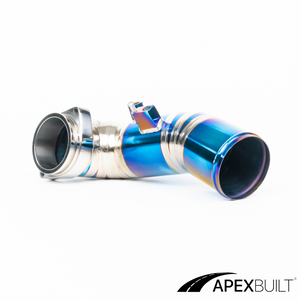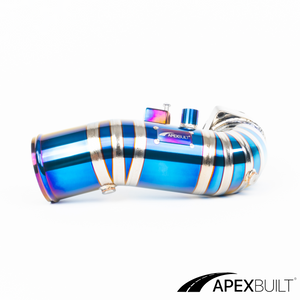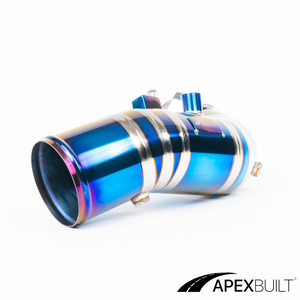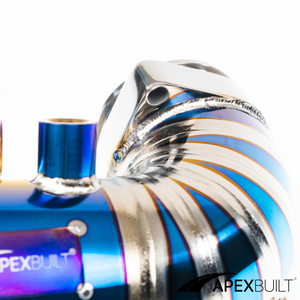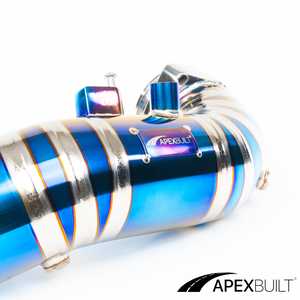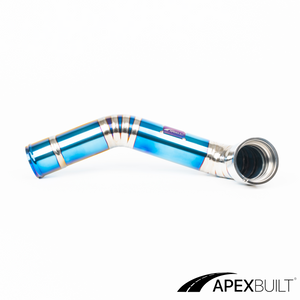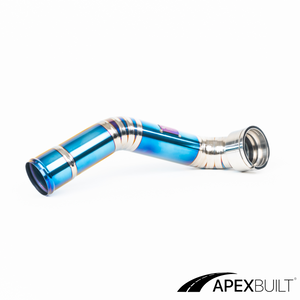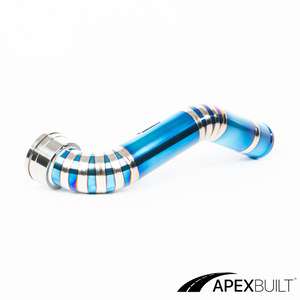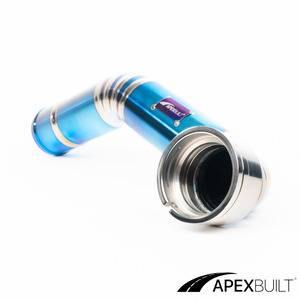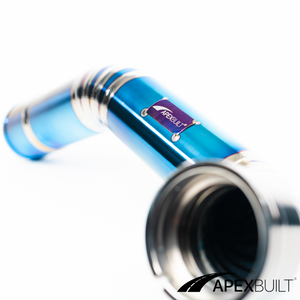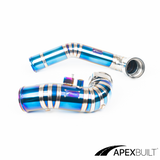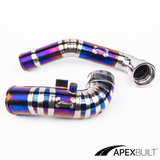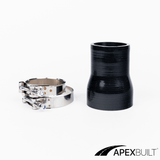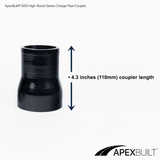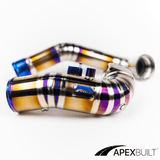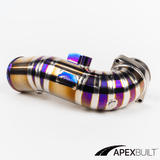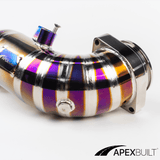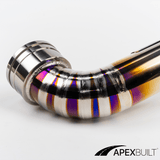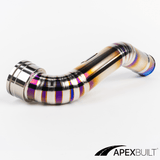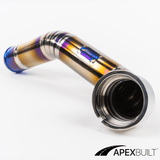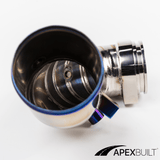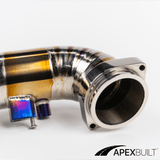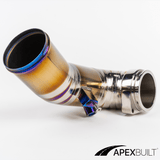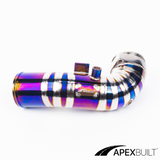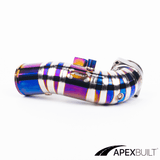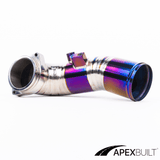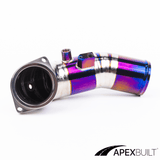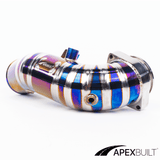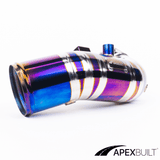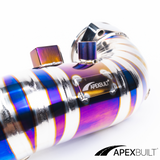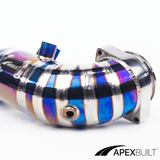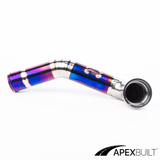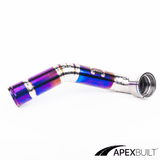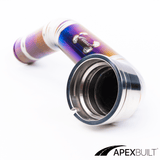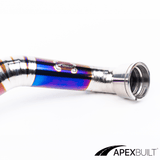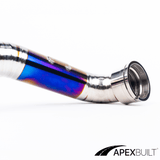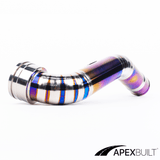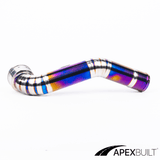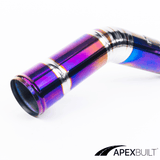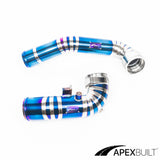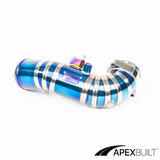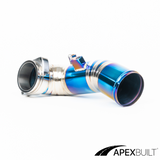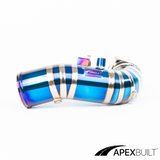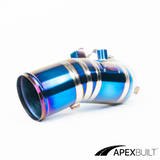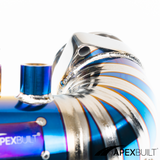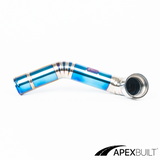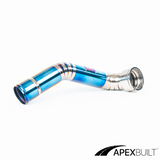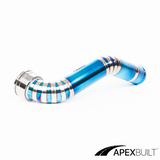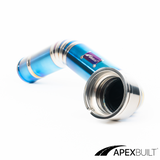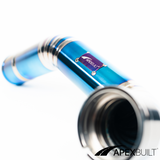 ApexBuilt® Toyota A90/A91 Supra Titanium Charge Pipe Kit (B58, 2020+)
Now including our new, custom designed high-boost capable silicone couplers and T-bolt clamps standard with every B58 charge pipe kit! Make coupler slippage a thing of the past.
ApexBuilt® hand-made titanium charge pipes replace the failure-prone plastic charge pipes the A90/A91 Supra comes equipped with from the factory. Our charge pipes are made from a combination of TIG/vacuum welded GR1 and GR2 titanium –
lightweight, exceptionally corrosion resistant, and far more durable than aluminum or stainless in performance vehicle applications; with a unique sound and look that only titanium can offer. 
Features
Hand-welded, aerospace grade titanium: connectors, pie cuts, & flanges are CNC GR1 titanium, straight sections use GR2 titanium. 

Extremely lightweight, with both pipes totaling only 1.8lbs

All required hardware included with purchase