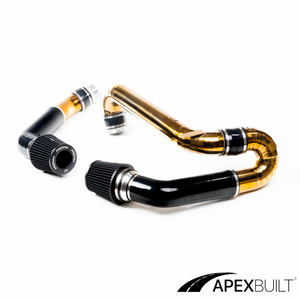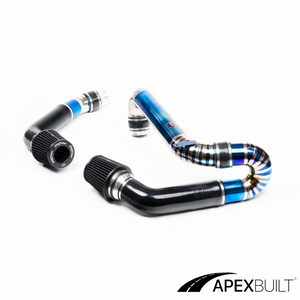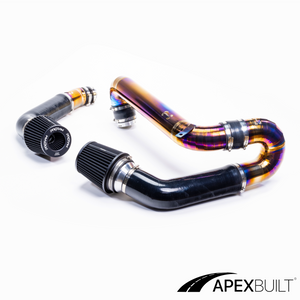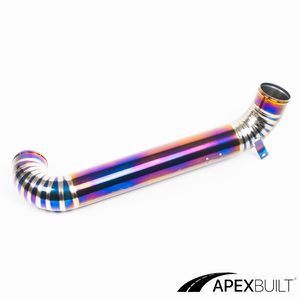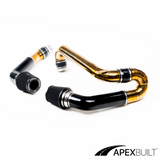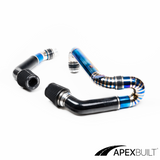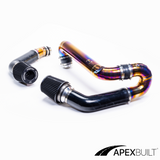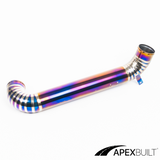 ApexBuilt® BMW G87 M2, G80 M3, & G82/G83 M4 Titanium Front Mount Intake Kit (S58, 2021+)
Our all-new G8X M3/M4 titanium intakes are TIG/fusion welded by hand using a GR1/GR2 titanium hybrid; then argon backpurged to ensure full penetration, no slag, and perfect interior welds. Personalized laser etching available upon request. ⁣
⁣

The most important component of any air intake kit is the air filter. We include only the best performing, most hydrophobic air filters in motorsport with all of our intake kits – manufactured in England by Ramair Filters, the PRORAM series of filters offers superior airflow, filtration, water resistance, and real-world performance regardless of weather conditions. We've used PRORAM filters in our F10 M5 shop car for over 30,000 miles in every possible driving condition, both on the street and track. We guarantee your vehicle will be safe and sound using our front mount intake kit, even in the rain.

Features:
• Uniform 3.5"/89mm diameter from filters to turbos
• GR1/GR2 Aerospace Grade Titanium
• Assembled by hand in Fort Myers, FL
• Custom laser engraving available upon request
• Lifetime warranty
• World class quality PRORAM air filters, produced in England by Ramair Filters
Note – Kits are produced on a made-to-order basis, production/lead time is 3-4 weeks.
Product Media: