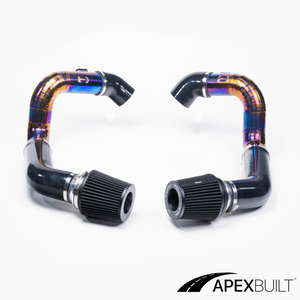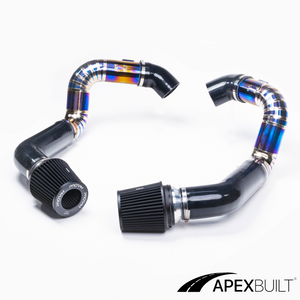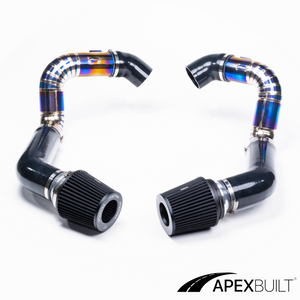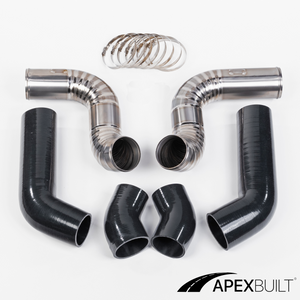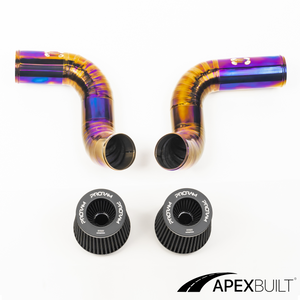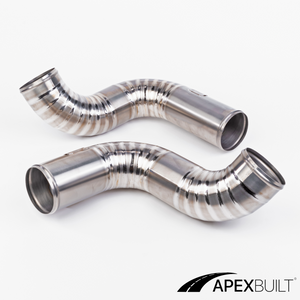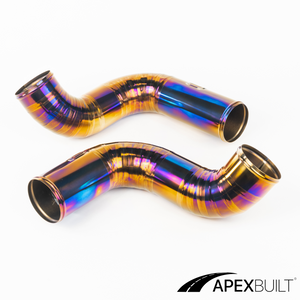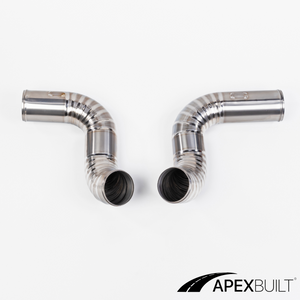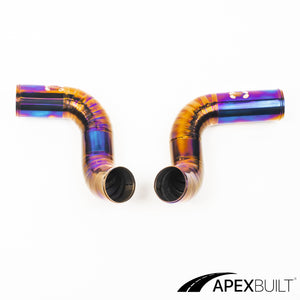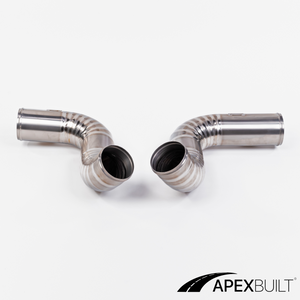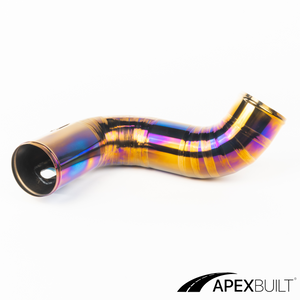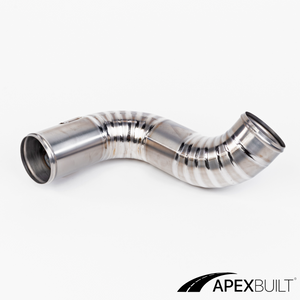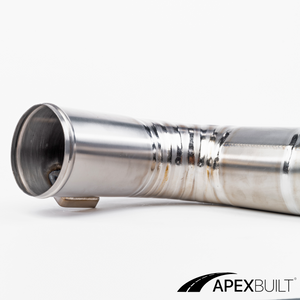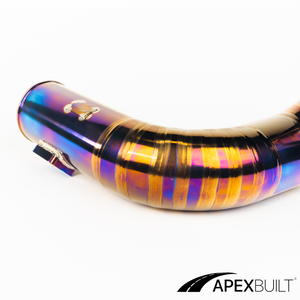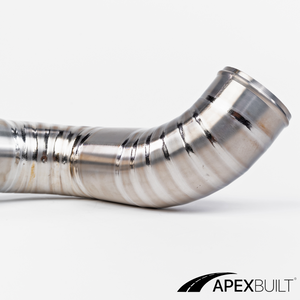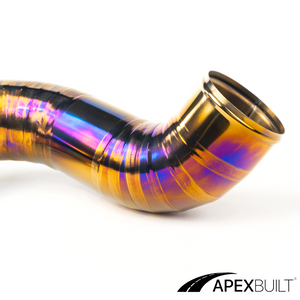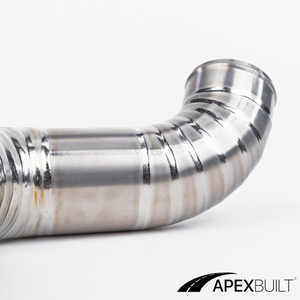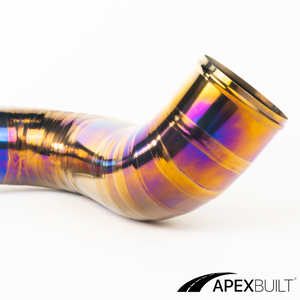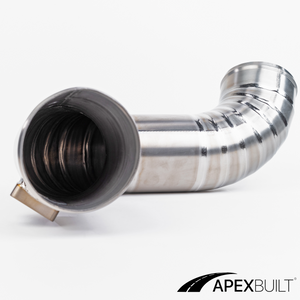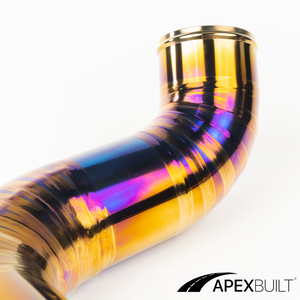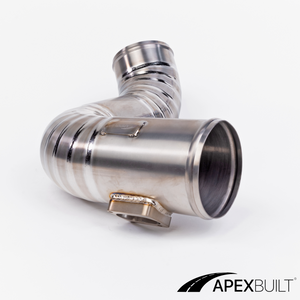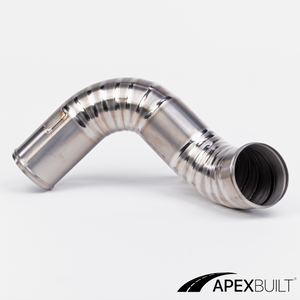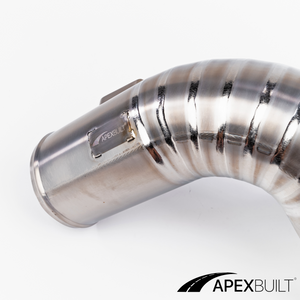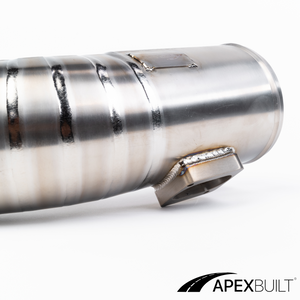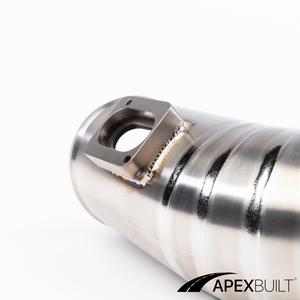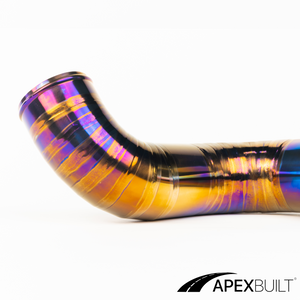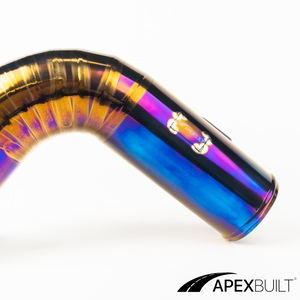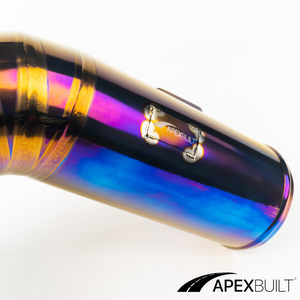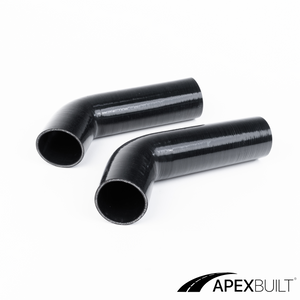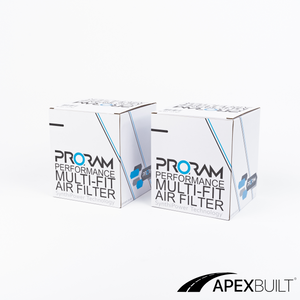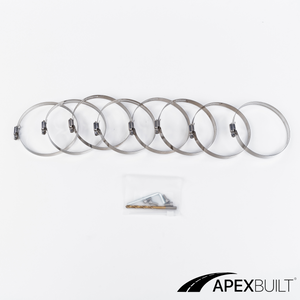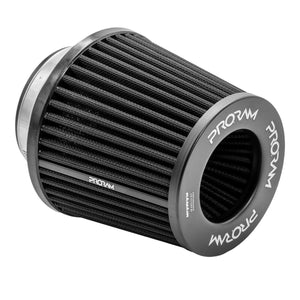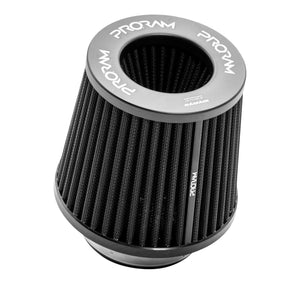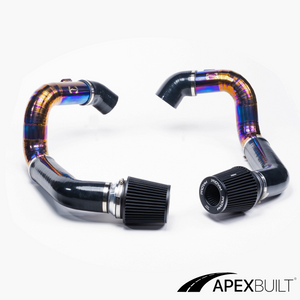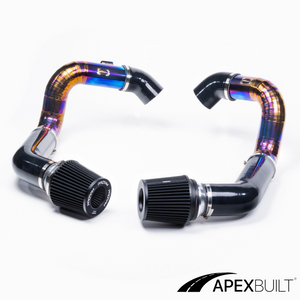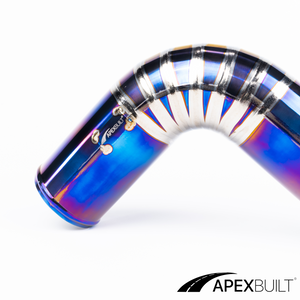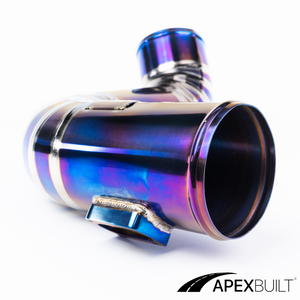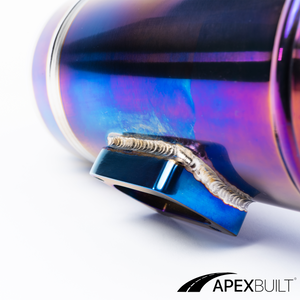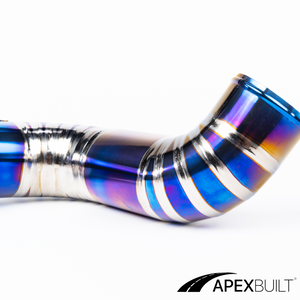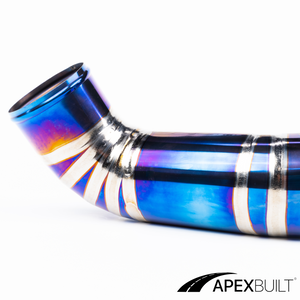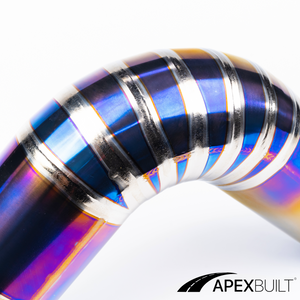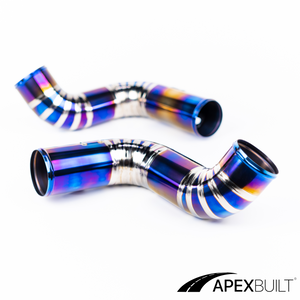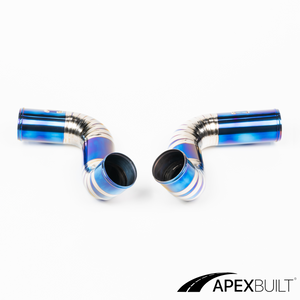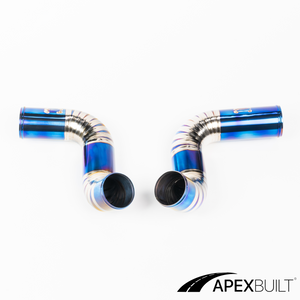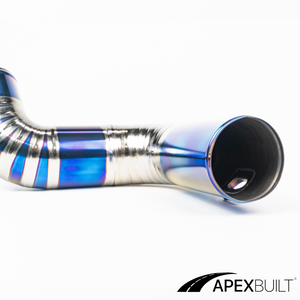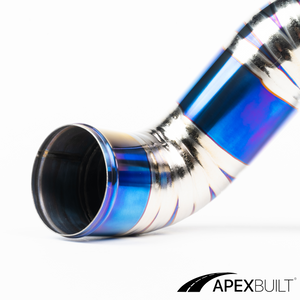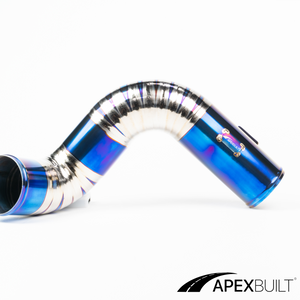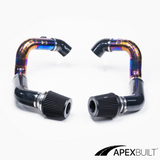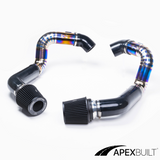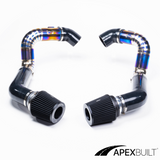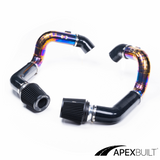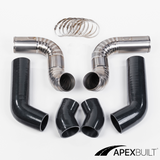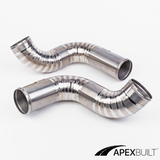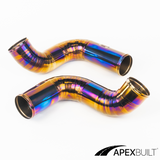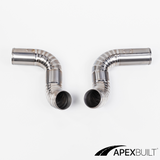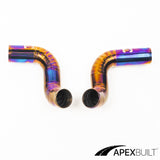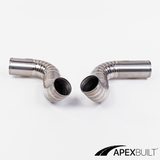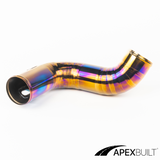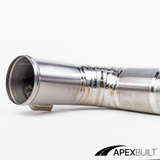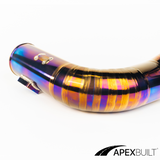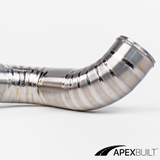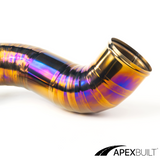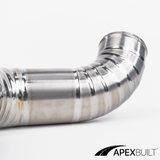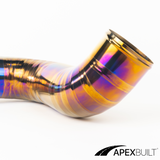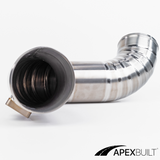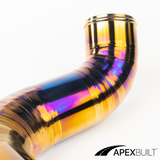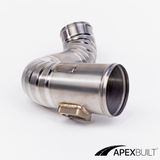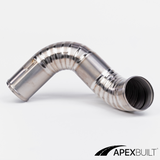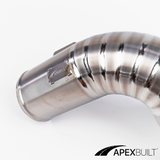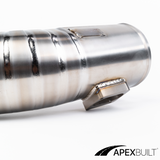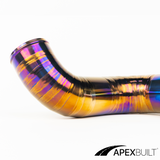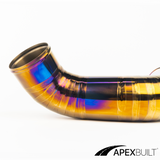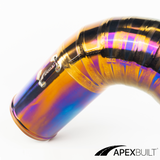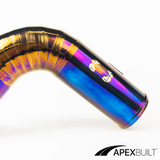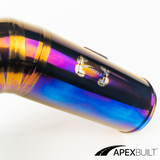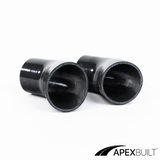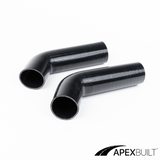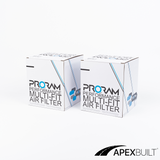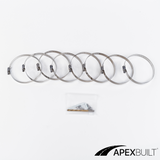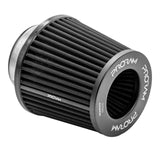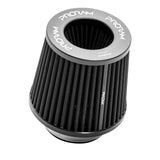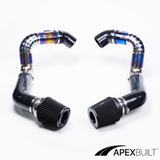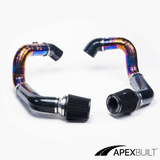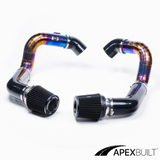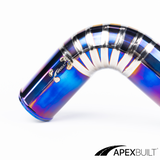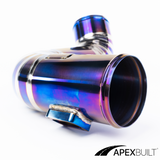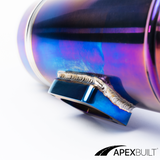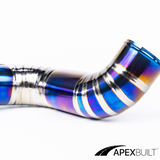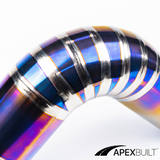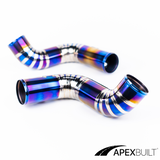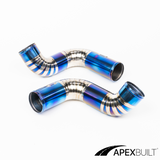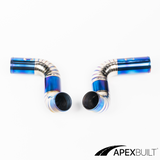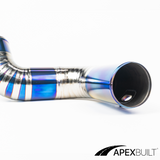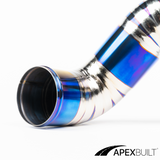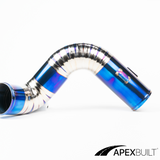 ApexBuilt® BMW F10 M5/F12 M6 Titanium Front Mount Intake Kit (S63TU, 2012-17)
Introducing our all-new titanium front mount intakes for the 2012-17 BMW F10 M5/F06/12 M6 platform. Fusion and TIG-welded by hand using a hybrid of GR1 & GR2 aerospace grade titanium – our titanium front mount intakes have the most flawless welds, vibrant colors, sharpest pie cuts, best filters, and easiest installation available on the market today. 
The most important component of any air intake kit is the air filter – unlike some of our competitors, we include the best filters money can buy with every one of our intake kits. Manufactured in England by Ramair Filters, the PRORAM series of dry particle, oil free synthetic mesh filters offers superior airflow, power delivery, pollutant filtration, water resistance, induction sound, and protection against the elements. We've tested these filters in our own F10 M5 for over 36,000 miles in every possible driving condition to ensure that your vehicle will be safe and sound using our front mount intake kit, even in the rain. 
Features:
GR1/GR2 Aerospace Grade Titanium Hybrid, designed 100% in-house and handmade in Naples, FL
NO CUTTING OR TRIMMING NEEDED FOR INSTALL
Argon backpurged after initial assembly to ensure full penetration welds with no slag, for maximum airflow and structural integrity
89mm/3.5" diameter tubing all the way to the air filters
World class quality, non-oiled/dry particle PRORAM air filters, produced in England by Ramair Filters 
Largest exposed filter surface area out of all S63TU front mount intakes on the market
Easy install with the included custom silicone filter adapter couplers
Guaranteed fitment on all F10 M5 & F06/F12/F13 M6 vehicles from 2012-2017
Guaranteed to fit with both OEM and upgraded charge coolers
Lifetime warranty