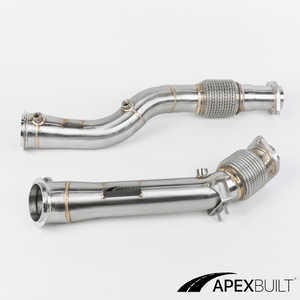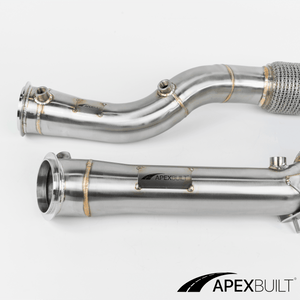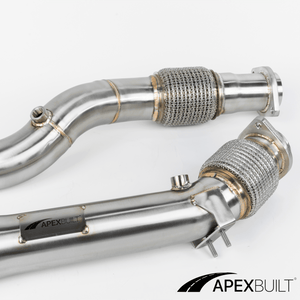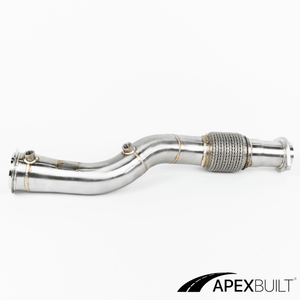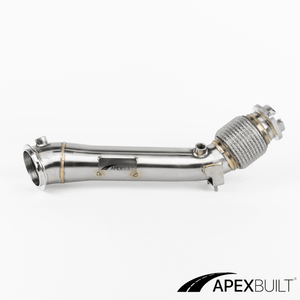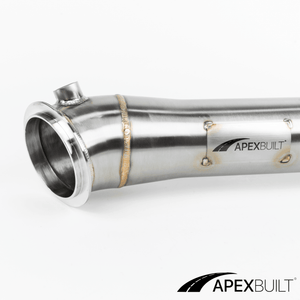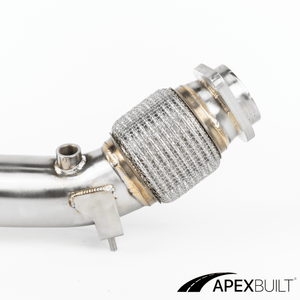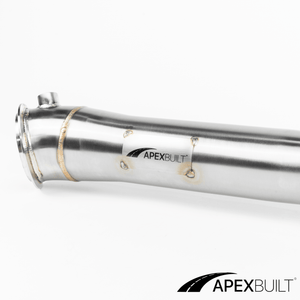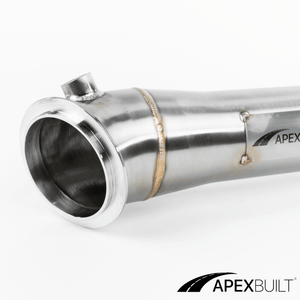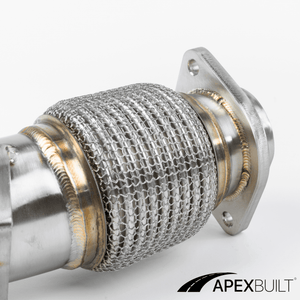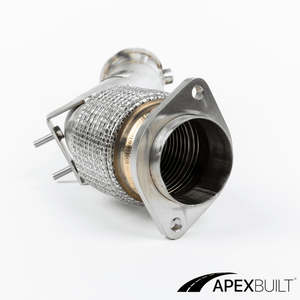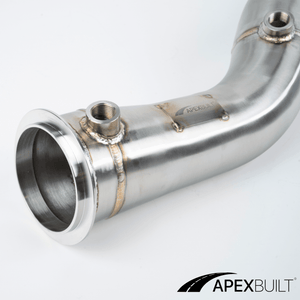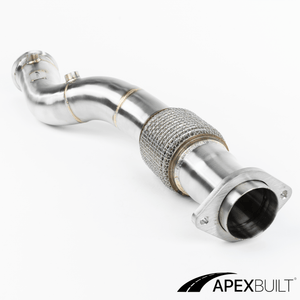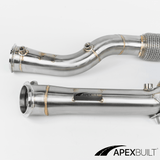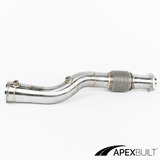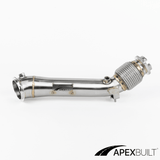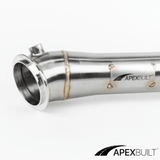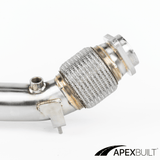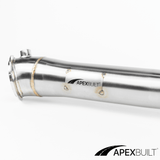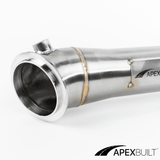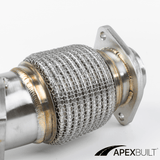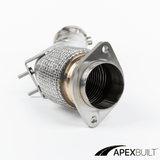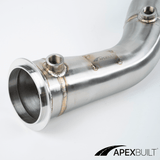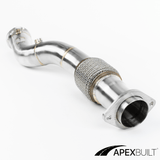 ApexBuilt® BMW F97 X3M/F98 X4M Race Downpipes (S58, 2019+)
ApexBuilt® F9X X3M/X4M Catless Race Downpipes offer...
• Industry-leading build quality.
• Perfect fitment, guaranteed.
• Drastically improved throttle response, quicker turbo spool, and an aggressive exhaust note.
• Estimated gains of 15-25 wheel horsepower and 20-25+ TQ when installed on a vehicle that is not tuned.
• Estimated gains of 40+ HP and 50+ TQ over stock power levels when paired with an aftermarket ECU tune.
• TIG-welded T304 stainless steel construction, assembled by hand in Naples FL.
• All required hardware included.
• Lifetime warranty.
PLEASE NOTE:
These these parts are for OFF ROAD / RACE USE ONLY. They are not 50 state legal. Any of our catless race downpipes WILL NOT be sold in, or shipped to, the state of California. We advise you to run a tune on your vehicle for best results.