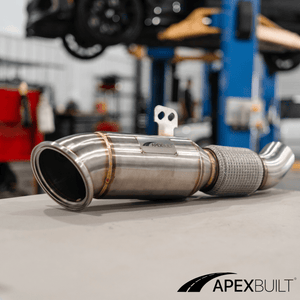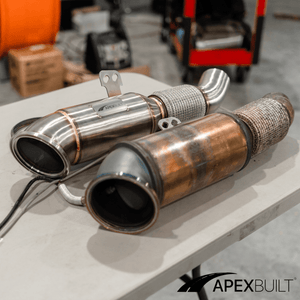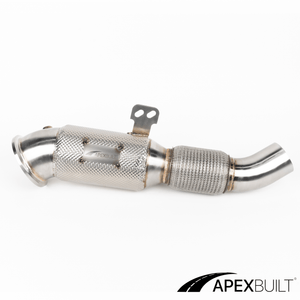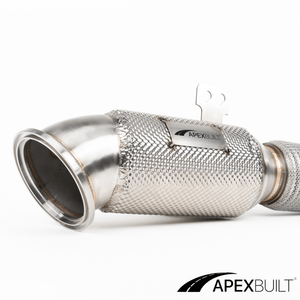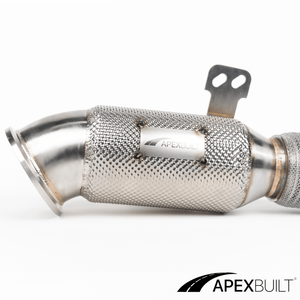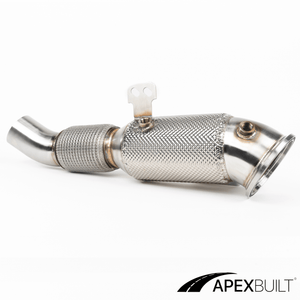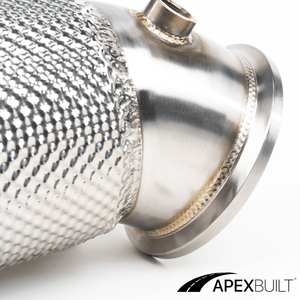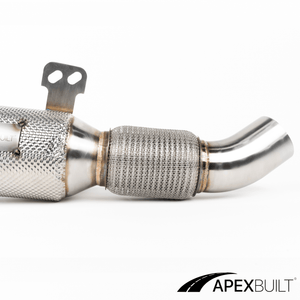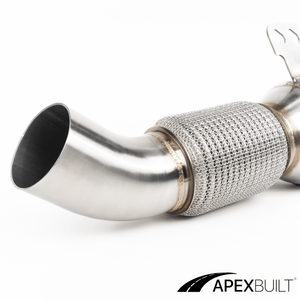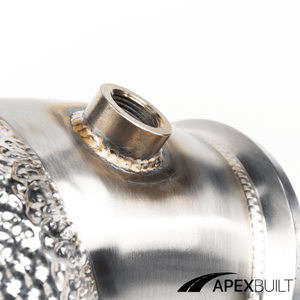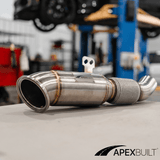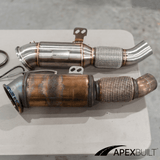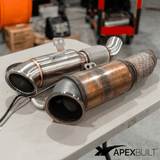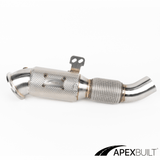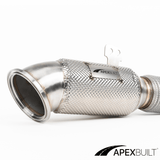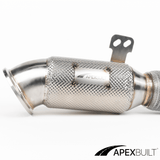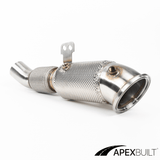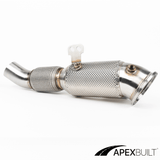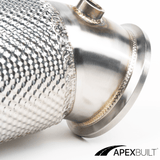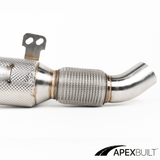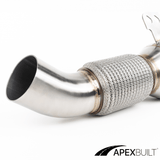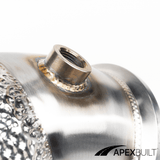 ApexBuilt® BMW B58 Gen 2 Race Downpipe (2018+)
ApexBuilt® BMW G-Chassis B58 Gen 2 Race Downpipes offer...
• Industry-leading build quality.
• Perfect fitment, guaranteed.
• Drastically improved throttle response, quicker turbo spool, and an aggressive exhaust note versus OEM.
• Estimated gains of 30-35+ wheel horsepower and 30-35+ TQ when installed on a vehicle that is not tuned.
• Estimated gains of 55+ HP and 60+ TQ over stock power levels when paired with an aftermarket ECU tune.
• TIG-welded T304 stainless steel construction, assembled by hand in Naples FL.
• Lifetime warranty.
PLEASE NOTE:
These these parts are for OFF ROAD / RACE USE ONLY. We advise you to run a tune on your vehicle for best results.