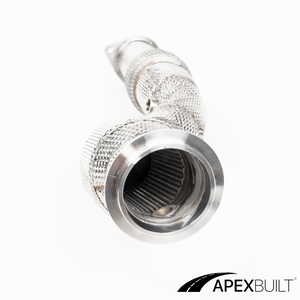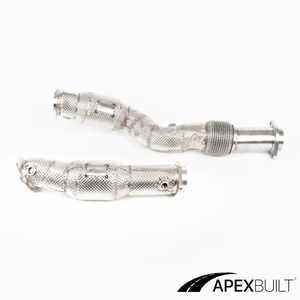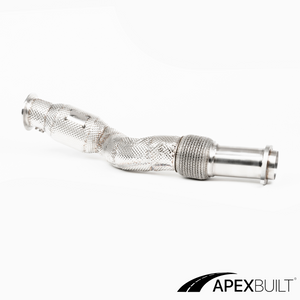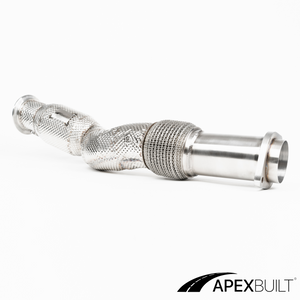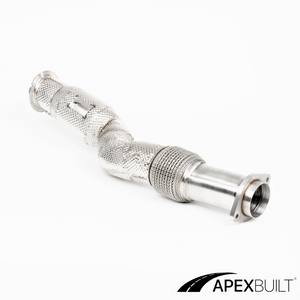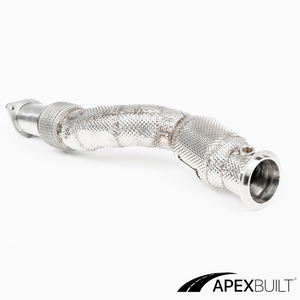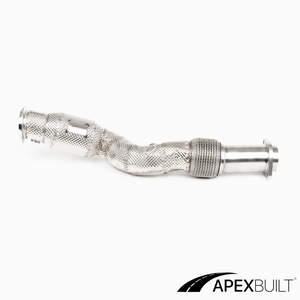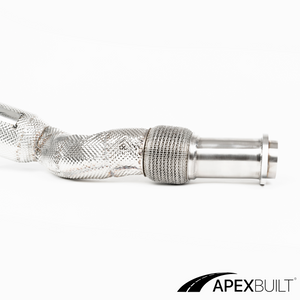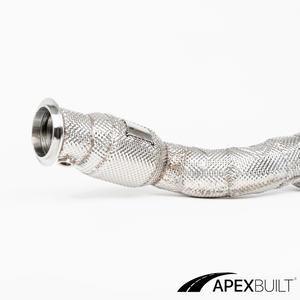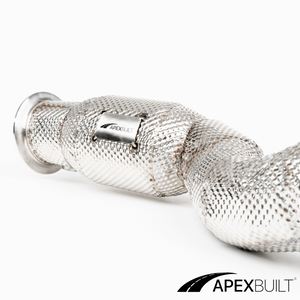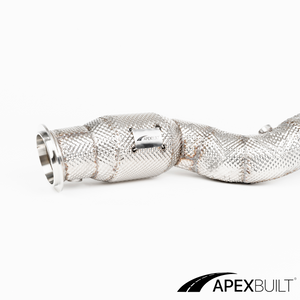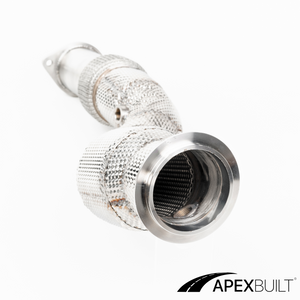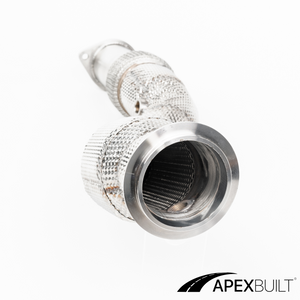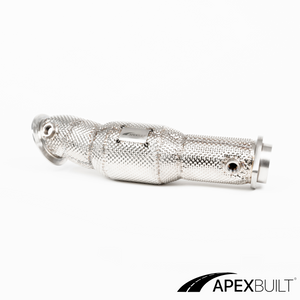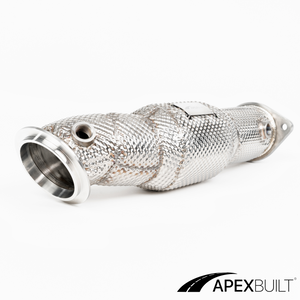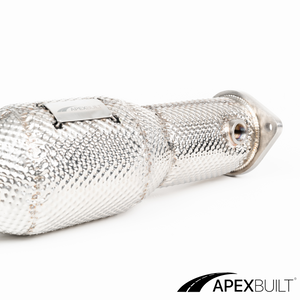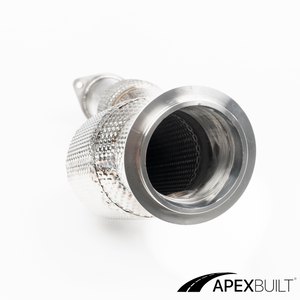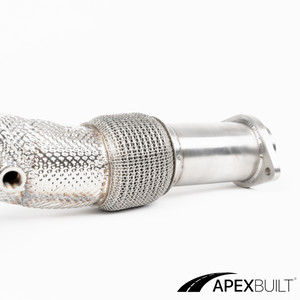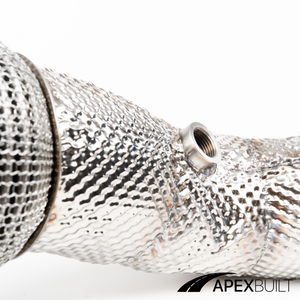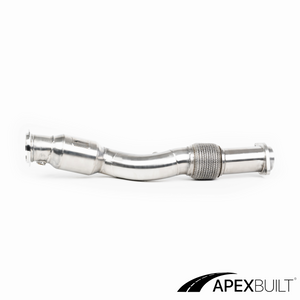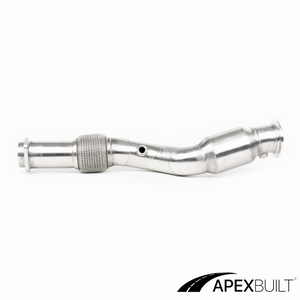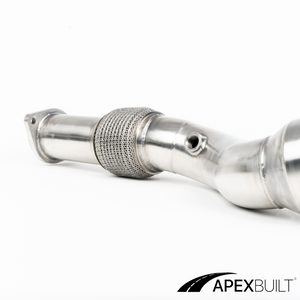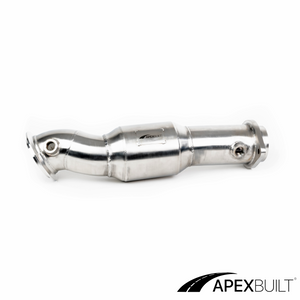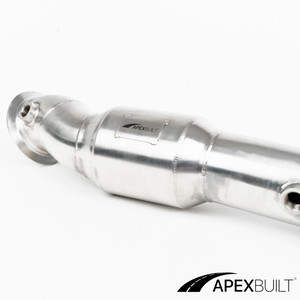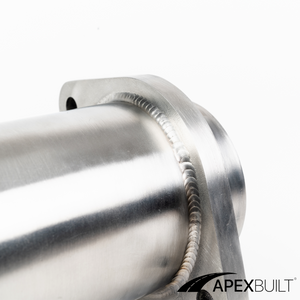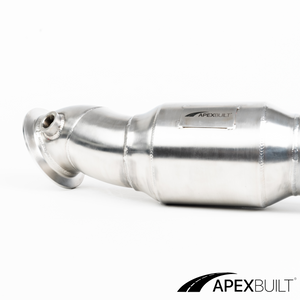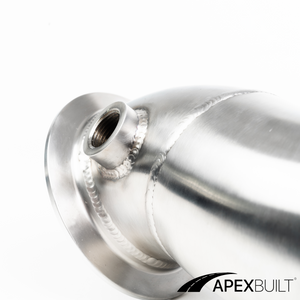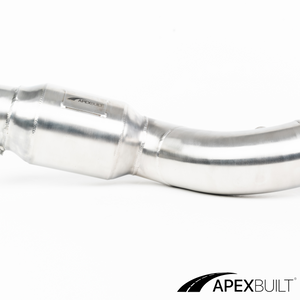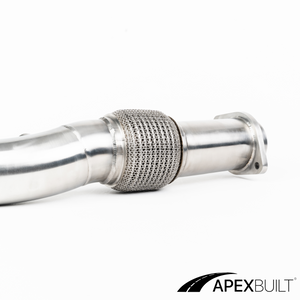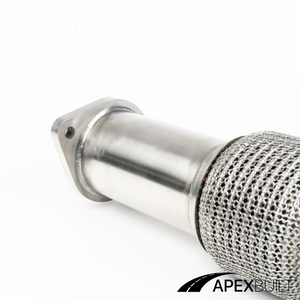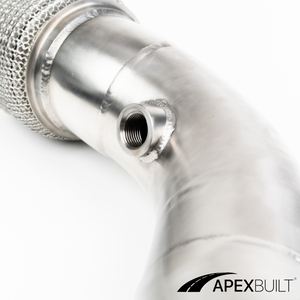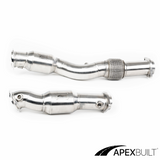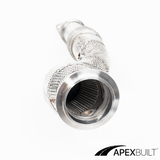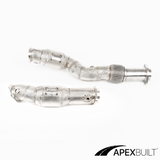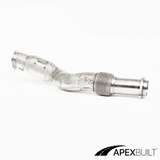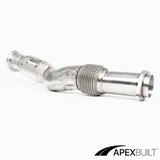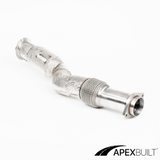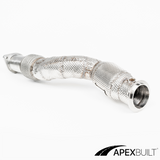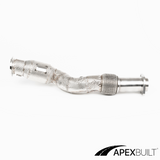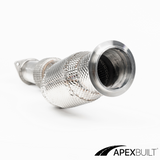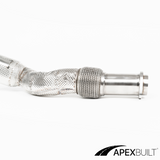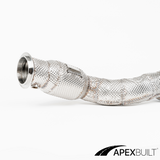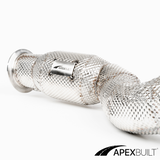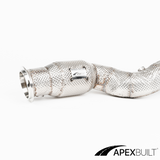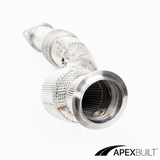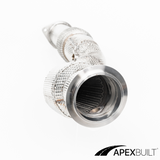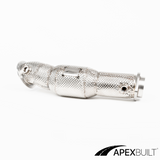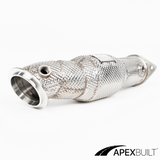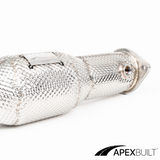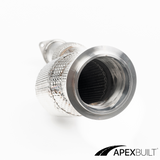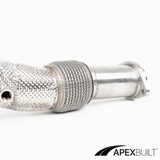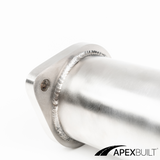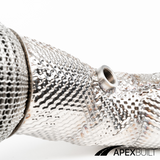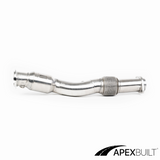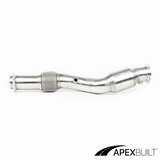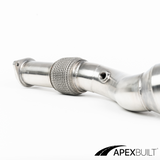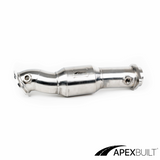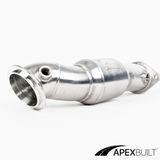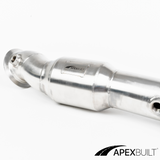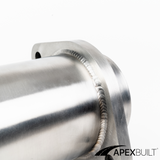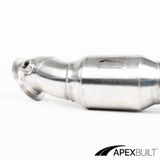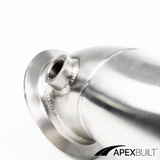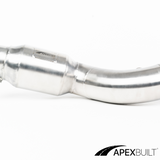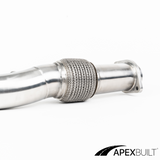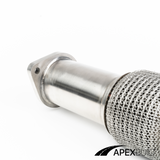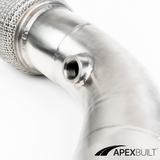 ApexBuilt® BMW G87 M2, G80 M3, & G82/G83 M4 Resonated Race Downpipes (S58, 2021+)
ApexBuilt® G8X M3/M4 Resonated Race Downpipes offer...

• Perfect fitment, guaranteed. 
• A smooth, aggressive tone without creating any of the rasp and/or in-cabin drone typically found in S58 vehicles equipped with race downpipes
• Drastically improved throttle response, quicker turbo spool, and an intoxicating exhaust note.
• Estimated gains of 20-25+ wheel horsepower and 40-50+ TQ when installed on a vehicle that is not tuned.
• Estimated gains of 60+ HP and 100+ TQ over stock power levels when paired with an aftermarket ECU tune.
• T304 stainless steel construction, assembled by hand in Fort Myers, FL
• Lifetime warranty 
The sound clips shared below of our G8X Resonated Mini-Cat Downpipes are also applicable to our G8X Resonated Race Downpipes, exhaust tone and volume are the same with or without Mini-Cats present. 
PLEASE NOTE:

These these parts are for OFF ROAD / RACE USE ONLY . They are not 50 state legal. Any of our race downpipes WILL NOT be sold in, or shipped to, the state of California. We advise you to run a tune on your vehicle for best results.