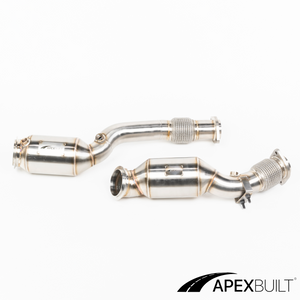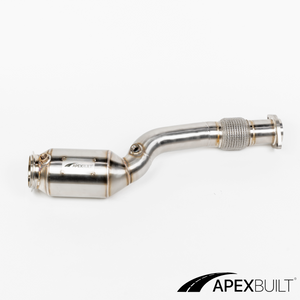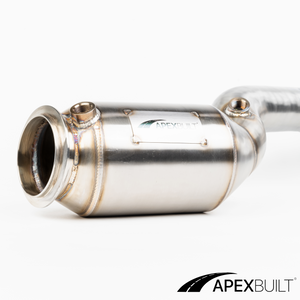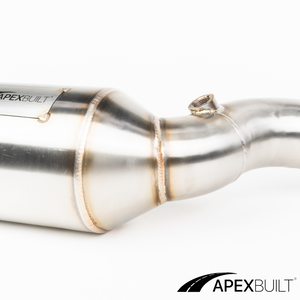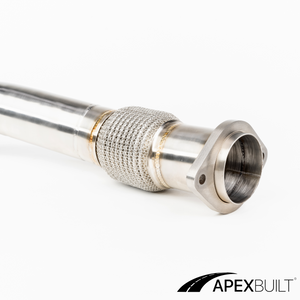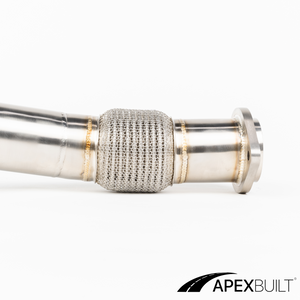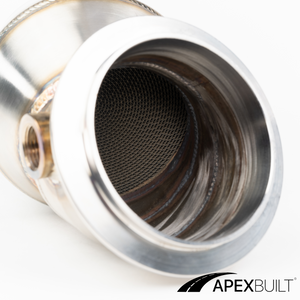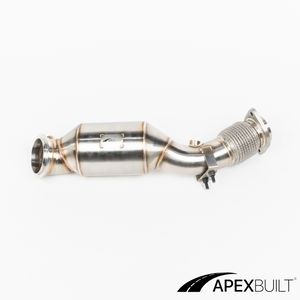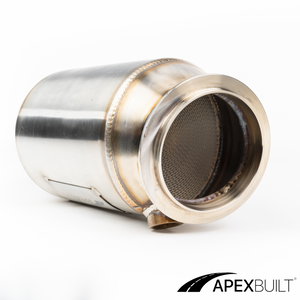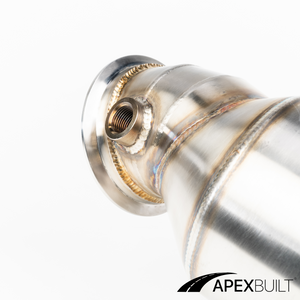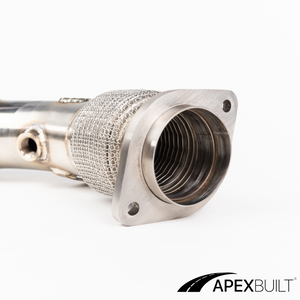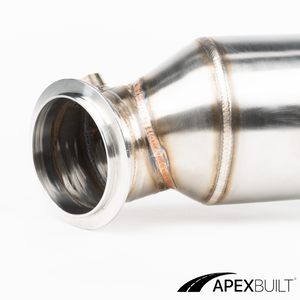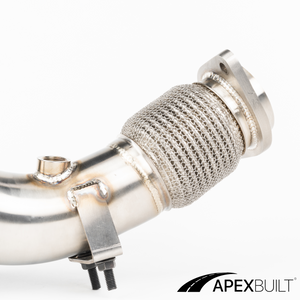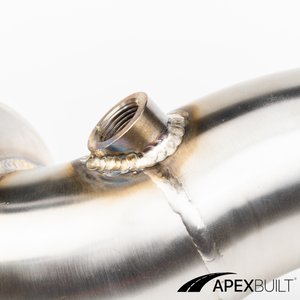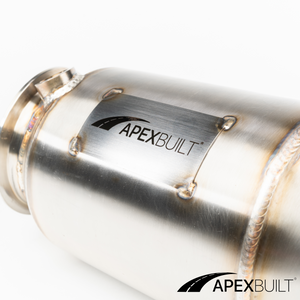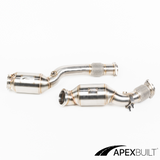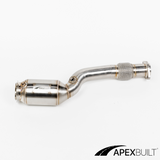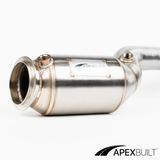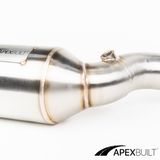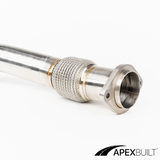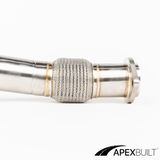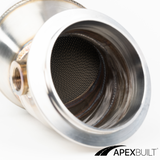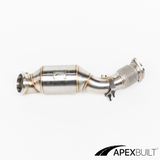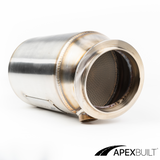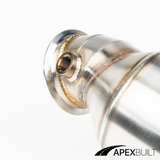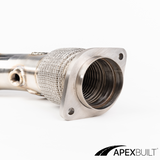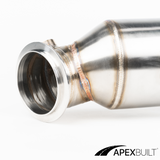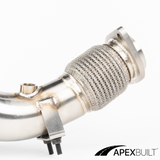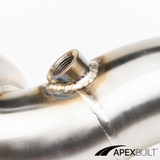 ApexBuilt® BMW F97 X3M & F98 X4M GESI High-Flow Catted Downpipes (S58, 2021+)
ApexBuilt® F9X X3M/X4M GESI HFC Downpipes offer...

• No check engine light on factory-tuned vehicles.
• 49 state emissions legal*
• Industry-leading build quality.
• Perfect fitment, guaranteed.
• Drastically improved throttle response, quicker turbo spool, and an aggressive exhaust note versus OEM.
• Estimated gains of 20-25+ wheel horsepower and 40-50+ TQ when installed on a vehicle that is not tuned.
• Estimated gains of 45+ HP and 60+ TQ over stock power levels when paired with an aftermarket ECU tune.
• TIG-welded T304 stainless steel construction, assembled by hand in Naples FL.
• EPA approved GESI GEN2 UHO metal-core 400cpsi 4.5" cats, rated for 500-800hp applications & road legal in 49 states. 
• Lifetime warranty.
*PLEASE NOTE:
These downpipes will not be sold or shipped to the state of California. GESI 300cpsi cats are EPA approved, but not CARB approved – meaning they're street legal in all 49 states EXCEPT the state of California. 
Read more about GESI cats: https://gsportbygesi.com/high-performance-catalytic-converters/g-sport-catalytic-converter-technology/